Recent Posts
Categories
About the Author
Sarah is co-director of Malvolio. She brings her creative skills to the business, and loves concept development in commercial projects, illustration, and working on various self-initiated paper craft projects in her spare time.
Blog
Flashy foil finish!
Want your business stationery to be a little more fancy? There's a lot of paper options out there, but you can also have extra touches, like spot UV (glossy finish), letterpress (embossing) or foil detail.
We've had a lot of requests for foil and glitter lately, and it's been super fun. I don't think I'll ever stop loving glitter and shiny things. A lot of people seem to think foil is limited to gold and silver – but we've got over 20 colours of foil and glitter to choose from that we can add to print orders. There's even black for a really subtle but classy look.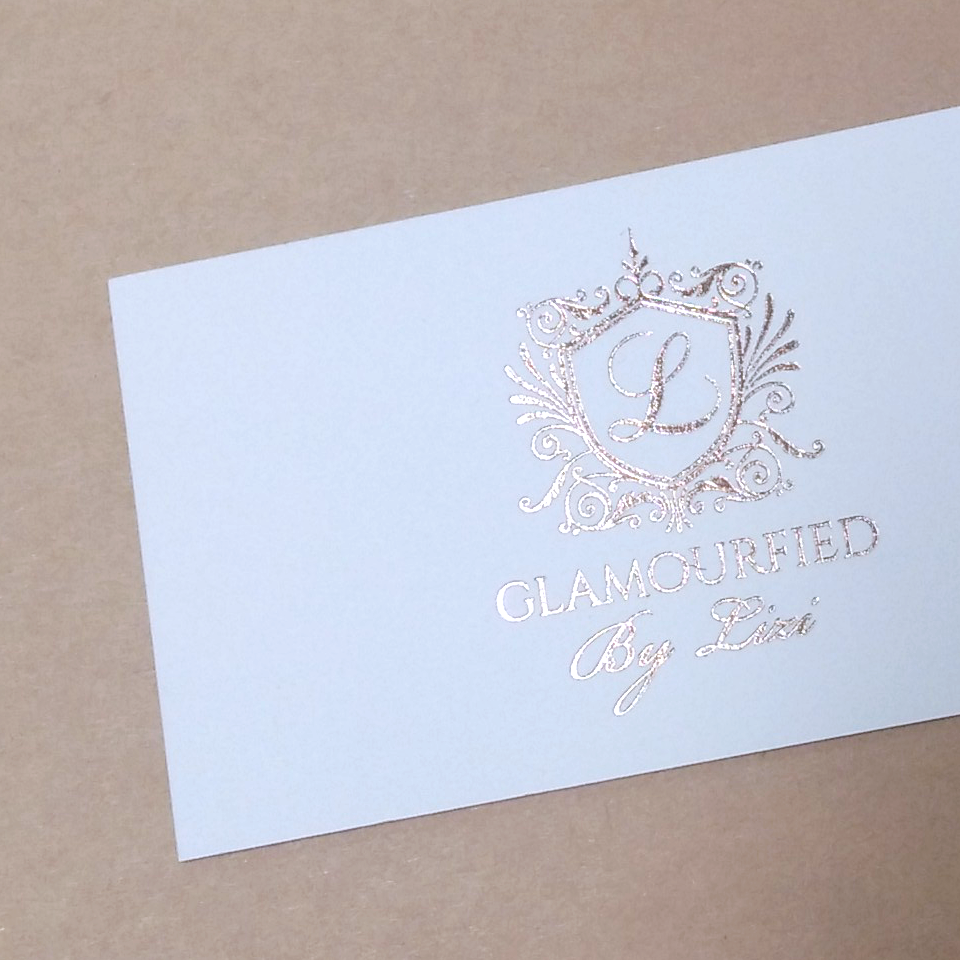 These finishes can be added to business cards, letterheads, stickers, packaging, brochures, swing tags and more. We can also add a bit of glam to signage for your shop, market stall or vehicle in the same way. Sparkle and shine everywhere!